why use us?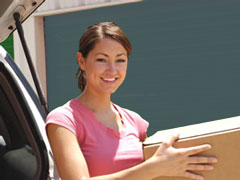 Extra space:
Reclaim your garage, spare room, office, or make room for a growing family by storing things that you only need occasionally or at certain times of the year. We'll keep them safe and secure for you, allowing you to free up valuable extra space in your home or office.
Home improvements:
You might be looking to renovate and need to clear away some of the clutter to give yourself room to work. Whether it's a major home improvement or a DIY decorating project, storing with us ensures you'll complete the job in far less time and protect your belongings from damage.
Moving:
De-cluttering your home can help you achieve a fast sale and higher asking price. Store your belongings with us; we'll keep them safe and secure while you sell your home. If things don't go quite to plan, simply store your possessions with us, ready to move into your new home when it is ready.
Recreation:
Keep valuable and personal items secure while taking a holiday, especially if you're renting out your home while you're away. Store recreational vehicles when not in use or if there is no more space in your garage - these can include boats, motor homes, caravans, motorcycles and cars. Store sports equipment and bulky leisure items such as surfboards or windsurfers, either on a seasonal or more permanent basis.
Studying:
Why bother to take your possessions home when term ends? Store your valuable desk, books, stereo equipment and other belongings safe and secure, ready for your return next term.
Business:
If your business is relocating, restructuring or expanding you may need extra space to store important files, equipment or spare furniture. Maybe you have large amounts of stock using up valuable space or your field staff needs local secure storage. Use our space to free up yours.
Leftover goods from family and children
Security:
Access Control System – Entrance is via keypad with personal PIN code to electronic gate
Lock your own unit with your own padlock
Security lighting and fencing with razor wire
Individual unit monitored alarm system
Environment:
• Clean, dry and well maintained storage units
Access:
• Easy access for vehicles and removal trucks
• Site access 7 days a week
Storage options:
• Commercial and domestic storage units
• Large range of unit sizes to suit all requirements
Services:
• Padlocks, storage cartons and packaging supplies available
• EFTPOS, credit card, direct debit facilities